Four days of UXR's most pressing conversations
On December 4–7, join voices from leading, human-centric organizations to discuss topics like GenAI, the state of UXR, proving research impact, and so much more.
Each day, a one or two hour session will commence at 11am Eastern time.
Secure UXRs spot at the table—sign up today to collaborate, ask questions, and get fresh ideas from fellow researchers.
How do I prove the business impact of my work?
How can I meet stakeholder needs while advocating for research best practices?
How can I leverage GenAI (and what even IS it)?
With new technology, economic shifts, and organizational changes, Research leaders and practitioners have had a lot on their minds and plates. But one thing's for sure, organizations need research more than ever.
We started to unpack some of these topics with leaders both in and outside of research at our Co-Lab event, but change doesn't happen in a vacuum—we need to hear from you.
Join us at Co-Lab Continued to ask your questions, share ideas, and collaborate directly with some of the folks who took the stage at Co-Lab.

Monday, December 4th — Thursday, December 7th we're hosting four sessions where we'll play back the Co-Lab event and hold live Q&As with panelists.
11AM - 12PM EST
To start off the series, Julie Norvaisas (VP of Research at dscout) will unveil insights obtained from her recent fieldwork on the state of our industry and answer some of your questions.
Throughout the presentation, Julie will highlight…
The impact of the present economic and geopolitical climate on research teams.

Strategies to maintain the significance of research within organizations and establish a connection between research efforts and Return on Investment (ROI).

How to practice active futurism as we look to the generation of AI tools and their potential to reshape our research practices.
Day 2: Co-Lab Conversations
11AM - 2:00PM EST
On Tuesday we'll replay each of the panel discussions, highlighting key ideas around keeping our practice flexible, shaping a team for long-term success, proving our value/impact, and maintaining a mindful, responsible practice. Expect a lively Q&A with Julie and some of our panelists!
We'll explore topics like...
Levers for Flexibility

The Anatomy of a Team

From Post-it Notes to Balance Sheets

Doing it Right, Doing it Well

For more details on each of the panels, check out Julie's Co-Lab recap article.
11AM - 1:30PM EST
Day three is all about AI. This will include replays of all six lighting talks and highlights from the panel discussion. You'll gain insight into how AI works, its limitations and potential, what to consider as you conduct research on AI, the imperative for UXR to shape GenAI, and how dscout is approaching AI integrations.

It's news to no one that GenAI has been dominating the conversation since launch, join in to share ideas and get your questions answered!

We'll explore various perspectives on GenAI including...
GenAI and ML Basics for UX and Insights

Removing the Rose-Tinted Glasses of GenAI

High-Level Learnings From 18 Months in the Field: Reflections on Designing Relationship-First Products With and For Users

UXR on Duolingo Max: From Dogfooding to dscout

Navigating "New": The Tensions of New GenAI Tech for UXRs

GPT Needs UXR, and dscout's Approach to AI/GenAI Product Development
Day 4: Where is dscout heading?
11AM - 1PM EST
On the final day we'll highlight some of dscout's new capabilities, share a few sneak peeks of what's to come in 2024, and demo our recent releases.
Be sure to join as Jonathan Fairman (VP of Product at dscout) walks through our product roadmap and showcases how dscout continues to evolve to better support researchers.
Director of User Research
@ Hearst Magazines
Head of Design Research
@ Headspace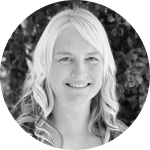 People Nerds Extraordinaire
UXR Operations Manager
@ Wattpad
Senior UX Researcher
@ AWS
Fractional Head of Research
@ Yohana
Executive Director of UX Research
@ JPMorgan Chase
Professor
@ Vanderbilt University
Head of UX Research
@ Zapier
Global VP of UX Research
@ IBM
Join the conversation at Co-Lab Continued