dscout combines machine learning with powerful and intuitive features to make analysis more about storytelling and less about sifting and searching.

Whether it's across entire research activities, specific questions, or just one participant, drill into what matters most to your project and insight needs.

Automated transcripts, word clouds, and expressiveness filters let you start surfacing the most meaningful trends faster and with more confidence.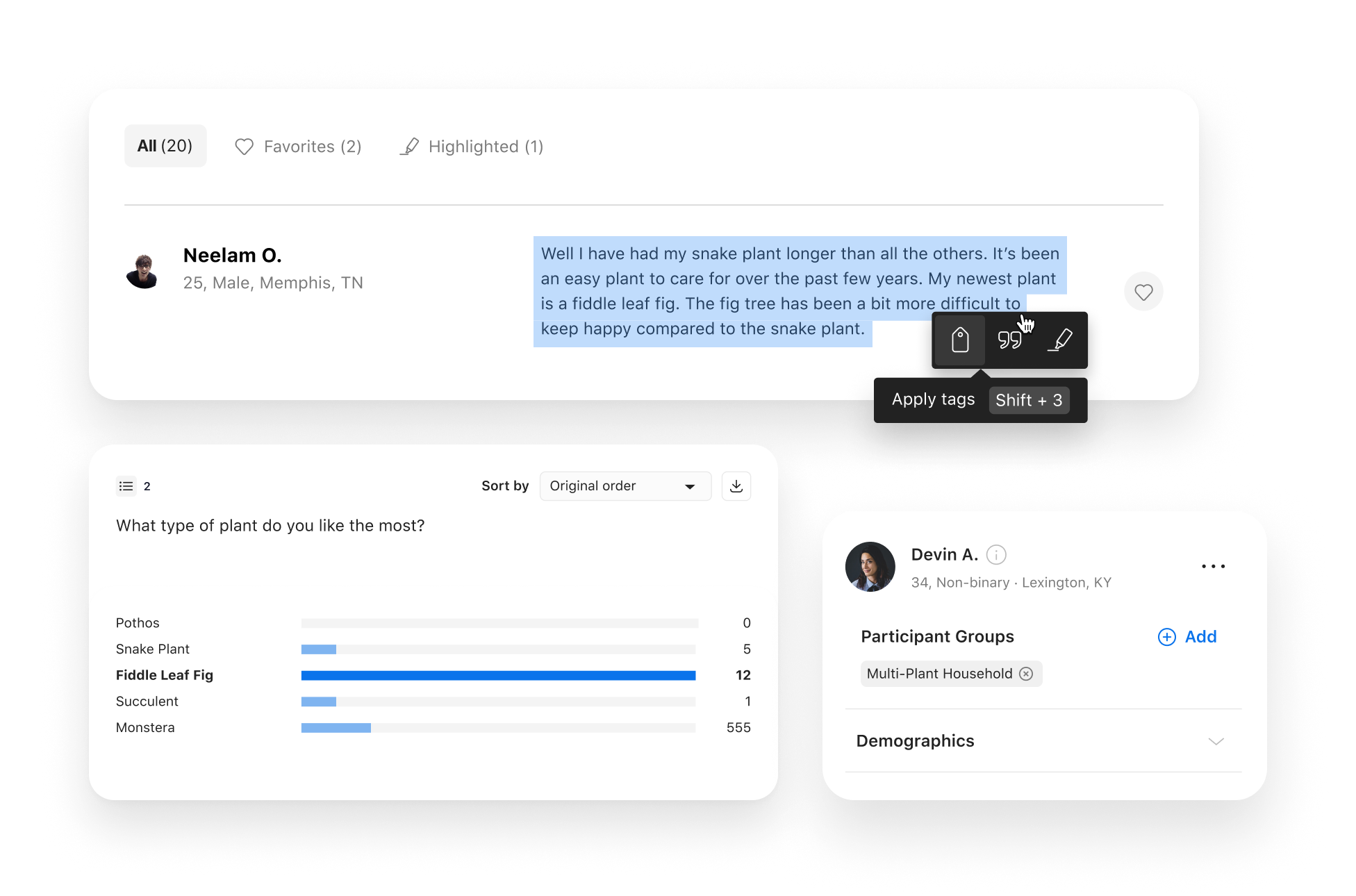 Integrated with your workflow
Whether it's Figma, Miro, or Slack, easily move your data into the platform where you work best. Or keep everything in dscout for a central repository.

Headspace had everyone from Content to Science watching scout videos for democratized analysis that avoided siloed thinking.
dscout's analysis suite helps get your insights activated
Sortable, exportable bar charts
Next Up
Move from insights to impact
With highlight reels, integrations, and democratization tools, bring your stakeholders into the work and watch the organization take action on your learnings.